If you have long flowing hair and are looking for a quick and easy solution to keep it in place, take a look through these simple updos for long hair. One of the best things about having long hair is the ability to do so many things with it. When the day calls for an easy updo or simply something different, these are fast and easy hair solutions.
Although this hairstyle comes from a bridal website, this style can be put into place for affairs that are less formal or can be used as just a casual style. Whether your hair is thin or thick, you can work with this updo easily. There's no worry about pulling back the hair and sleeking it down – the hairstyle is meant to be worn loosely without a lot of focus on perfect symmetry.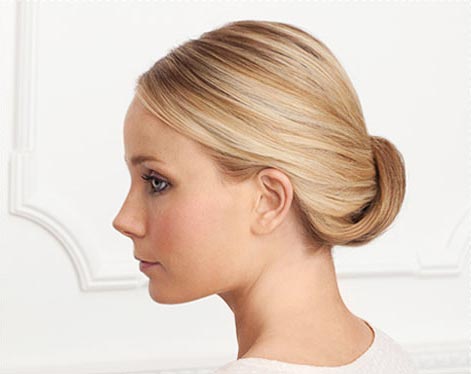 When you're having a lazy day, turn to the crisscross ponytail. It's fast and easy to put together and there is a simple to follow tutorial available on the site. This style is a variation of the regular ponytail that adds a crisscross look to it. It will only take a minute to create a fancy new ponytail that's sure to get your friends talking.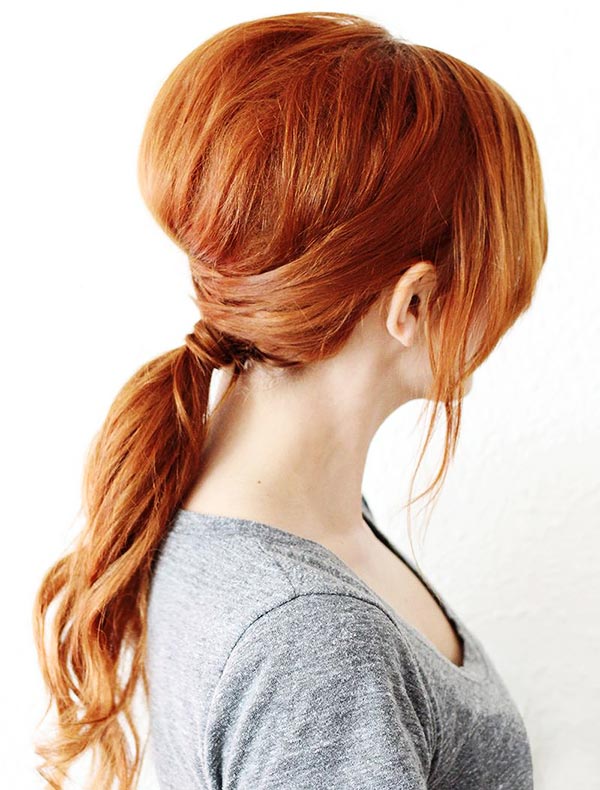 This is the third in a series of updos that every woman should know how to do. It is presented by Reagan Breinholt who is a hairstylist in New York City. This is one of her favorite updos that doesn't require a lot of fuss. You can feel free to dress this style up or down to suit any type of special event.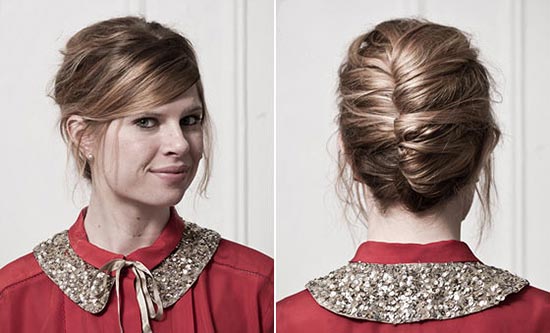 This sure isn't your average ponytail! It's a gorgeous summer hairdo that features a knotted but uncomplicated ponytail. This pony is not a sleek fashion hairstyle and it's recommended that you mess it up a little bit by tugging on it when you have completed the steps.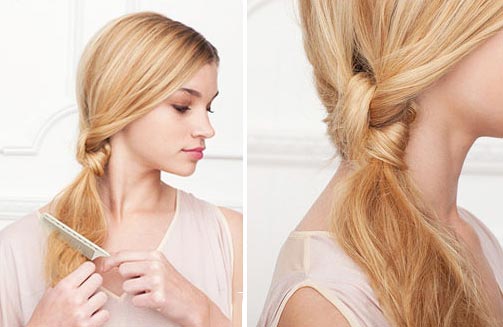 This is a hot hairstyle that's all the rage these days. When you're searching for easy updos for long hair, this may just turn into one of your favorites. A stretchy headband keeps the hair in place and it's recommended that you try this hairstyle a day or two after washing it. This helps give the updo more lift. It's the perfect solution for any woman that hasn't had the time to shampoo her hair that day.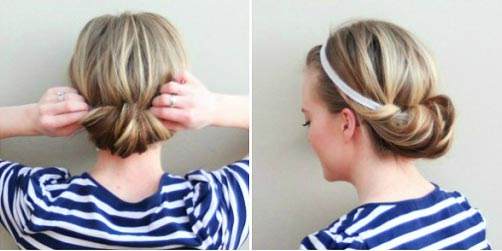 Here's an exciting creation that is presented by Twist Me Pretty. It's an easy hair style that you can put together in a few short minutes. Check out the site to view the tutorial video to see just how quick and easy it really is.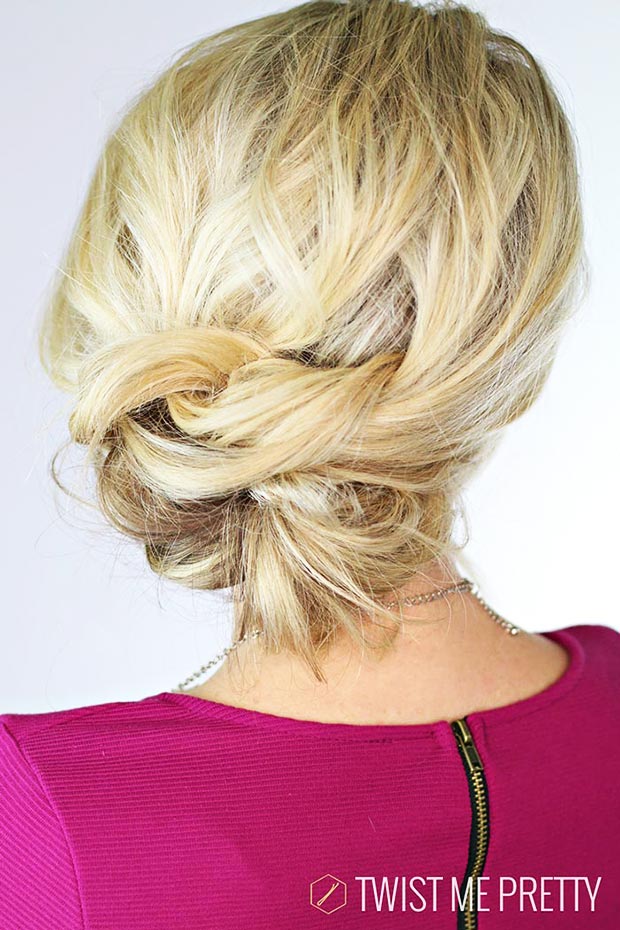 Here's another headband updo that's perfect for 3rd or even 4rth day hair. It's a gorgeous hairstyle that's sure to get you a lot of complements throughout the day. As an added bonus, when you release the hair you may just end up with a few perfect curls!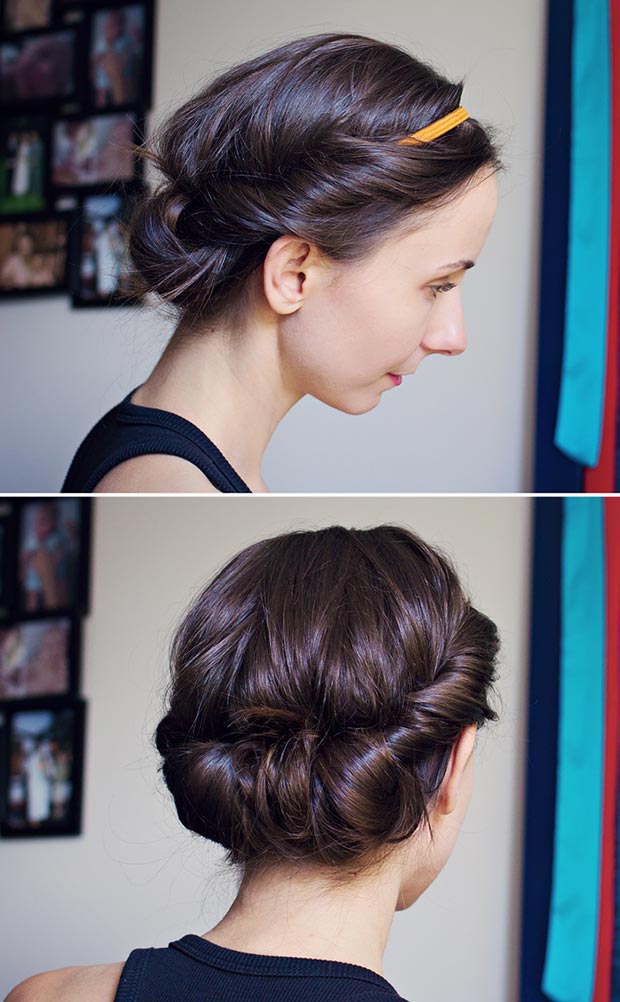 For those of you that don't know how to do a top knot, take a look through the tutorial that is presented by Joanna Goddard. This is a messy top knot that starts with a high ponytail and ends with a beautiful knot at the top. If you've had troubles with top knots before, don't worry. This one is foolproof!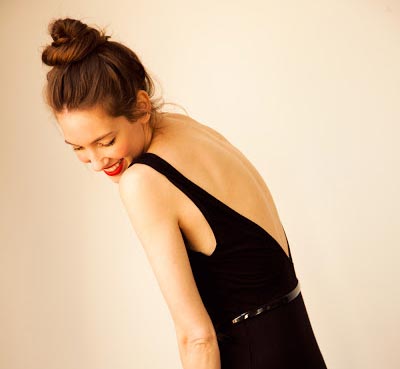 Thanks to Sara for showing us this simple tuck that's a rendition of an earlier Edwardian hairstyle. This is a long hair updo that can also be used on shorter hair. When you have two people that want to share the same hairstyle but one has shorter locks than the other, this is the updo that will work beautifully on both hair types.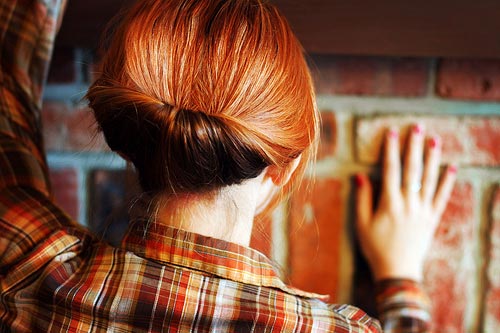 If you're ready for a gigantic messy bun on your head take a look at what Amber has created! She has been putting together these messy bun tutorials. She also recommends putting this style together on unwashed hair to see the best results.