Do something fun and exciting to your nails by following the nail polish blogs listed below. You'll find some incredible design ideas that you've never heard of before. Whether you are getting prepped for a special occasion or are just bored and want something completely different to do, here are some exciting blogs that bring nail polish and its potential up to the next level.
Kelly is completely addicted to nail polish and has been since the age of 13. Learn more about the latest brands and collections available in the polish industry and be sure to check out her list of her top 10 nail polishes. Find out how to make your nails shine like they never have before.

Get creative with your nails at this blog and discover new things about nail polish such as the best way to store it. If you're wondering what the most recommended base and top coats are you'll find it here. You'll also get insightful information about nail treatments and where to buy the best polish at the lowest price.

Receive the latest tricks, tips and nail information from Michelle Mismas at All Lacquered Up. Marie Claire voted this site as their "Favorite Nail Blog" and In Style named it as one of the "Best of the Web". Learn about the newest nail trends and get access to the insider interviews from professionals in the industry. This blog has more than 250,000 unique visitors arriving at the site every month and if you love polishing your nails you'll want to check it out too.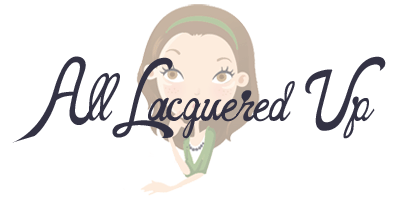 The name of this blog says it all. Leslie-Henry has been working with her nails for years and is a licensed Managing Manicurist. After she graduated college with a bachelor's degree and started a desk job, she put her nail career aside. She created this nail blog to help others discover the art and science of polishing nails for both work and play. No matter what type of lifestyle you may have, great looking nails should be a part of it.

Check out The Nailasaurus to learn more about the various looks you can achieve with stamping. If you're living on a modest budget, this blog is for you. All the looks that are presented have been created affordably. If you're looking for truly unique nail art that goes beyond the regular polishing tips, this would be the one to look at first.

This is a beauty blog that focuses on nail art and polish. The nice thing about this site is it offers video tutorials and pictorials that are perfect for both beginners and advanced nail enthusiasts. Chalkboard Nails has been featured on The Today Show, in Redbook Magazine and on other media. Sarah Waite brings you simple and complex nail styles that you can do yourself at home.

Lucy gave her blog this name in reference to her large nail polish stash. She loves working with her nails and devotes at least 40 hours per week maintaining her nail polish site. There are simply gorgeous nails to be seen in full color on her blog and some of the creations will amaze you.

Follow Sam's blog to find out how a nail polish addict transforms her nails into artwork. Learn more about her manicure routine. She used to have soft, thin, peeling nails but has since strengthened them. If you love working with your nails but want to get them stronger at the same time, you'll find out how at Fashion Polish.

Yana certainly has the touch when it comes to nail design. She offers a number of nail art tutorials on her site and provides a step-by-step guide for a glamorous manicure. There are always exciting posts about manicures here that include inspiring photos, nail news and tips. She's a project coordinator for an IT multinational corporation and an inspiration for other working women that feel that they don't have enough time to keep their nails looking sharp.

As with the other webmasters, Christina is completely obsessed with nail polish. Her blog celebrates girly things and promotes feeling great about yourself. Her goal is to have fun with her blog and show others just how much you can enjoy working with makeup and polish. This is a happy site run by a woman that has devoted hours of practice to her nails and is now providing tutorials to others on her blog and her YouTube channel.