If you've been searching for new ways to style your hair, you'll find that these braided ponytail hairstyles are just what you've been looking for. Each one is slightly different from the others, giving you multiple new looks with one basic style. Check out the tutorials and try them out on yourself or on a friend to see which ones you like best. 
This is a really neat style that gives you a Dutch braid on both sides of your head, while combining the two braids in the back into a ponytail. It's a very simple, yet sophisticated look.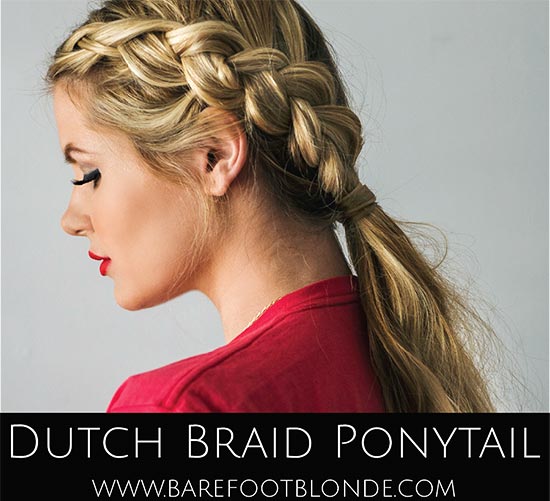 You can complete this interesting look in just 5 simple steps. If you've never tried French braiding inside out, this is the perfect opportunity to learn. You'll end up with a hairstyle that can be worn for any occasion.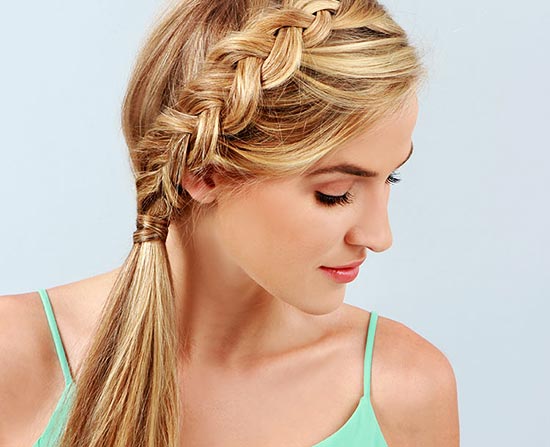 This is a quick and easy braided ponytail style that is perfect for those bad hair days when nothing else seems to work. Try it out using the easy to follow braided ponytail tutorial that includes step by step pictures.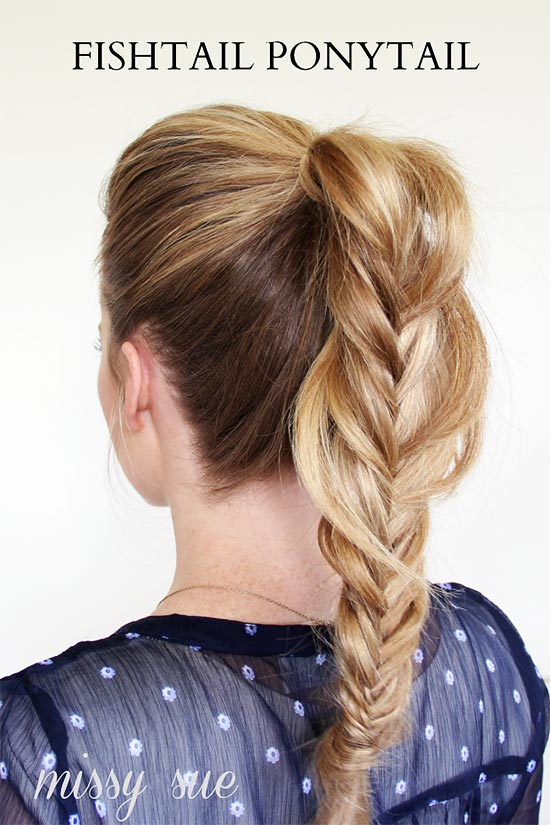 This look gives your standard ponytail an added elegance by incorporating a French braid at the top and the best part of all is that it only takes a few minutes to achieve.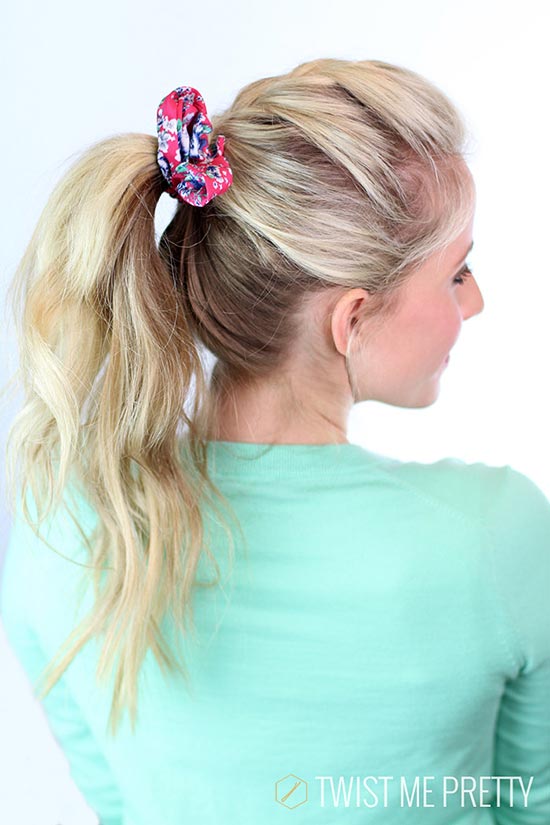 Perfect for long hair, this hairstyle involves one small ordinary braid on each side of your head and combines those two braids into one single braid at the back of your head.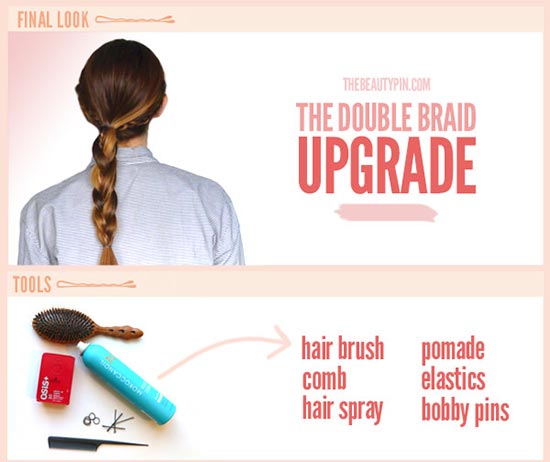 Having a bad hair day? Have flyaway hairs you can't control? Then this is the hairstyle for you. It's a simple braided ponytail that is purposely made to look messy so those hair troubles won't matter one bit when it comes to perfecting this one.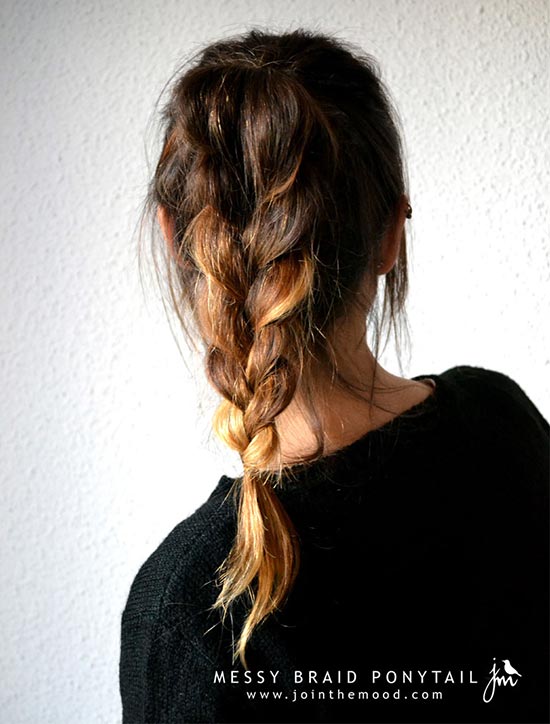 If you know how to make a ponytail and twist hair in different directions, you've got this hairstyle aced already. A very simple style perfect for any occasion.