Having short hair doesn't mean that you can't do amazing things to it and that is why we have assembled these great hair tutorials for short hair. Every woman deserves to have fantastic tussles that she can show off every day. Look through these 10 different tutorials to make your short hair look different today!
Take a look through the updo tutorials at Latest Hairstyles when you feel like wearing your hair up for the day. Whether you're looking for a braid with a quaff, bombshell curls or a French twist, you'll find it here. These are fun short hair ideas that can be created in a few short minutes.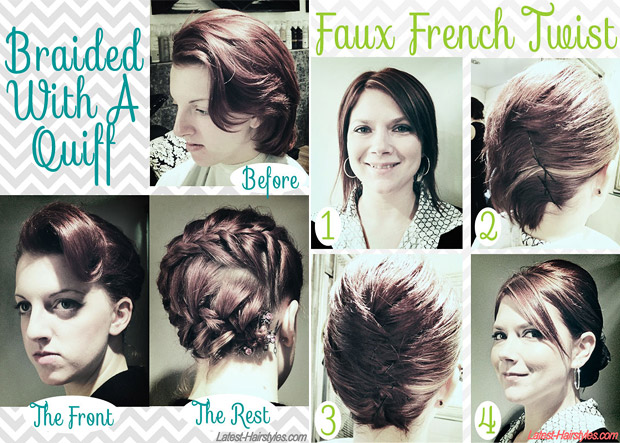 Just because you have short hair doesn't mean that you can't braid it! Kristen encourages women to cut their hair short and donate it to Pantene Beautiful Lengths. This organization creates wigs made of real hair that are donated to people that are undergoing cancer treatments. If you have short hair and have always wanted to braid it, you can learn how to do it here.
Sarah shows off 6 different short hairstyles. If you feel like your style options are limited with short hair, think again! Sarah had her favorite stylist work on 6 hair creations and she shows you the pictures of the final results and how to do them.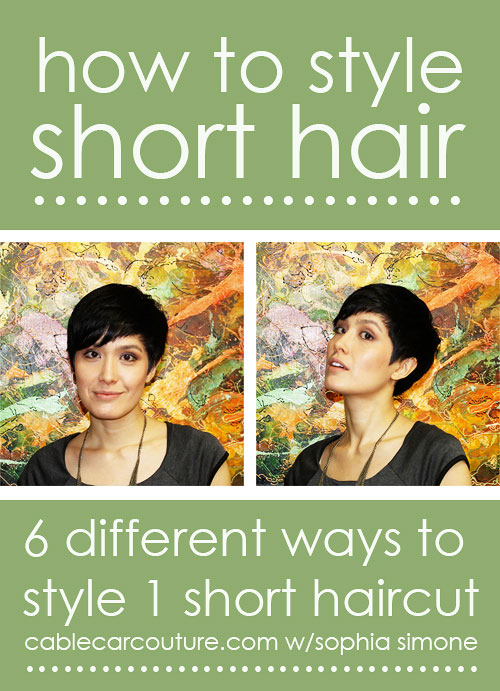 When we visited the GLAMOURAI we weren't sure exactly what to expect. We were pleasantly pleased to see a unique curly short hair trick that we'd never seen before. For this curly style, it's all in the curling method and the finger brushing that helps to release the curls to keep them relaxed.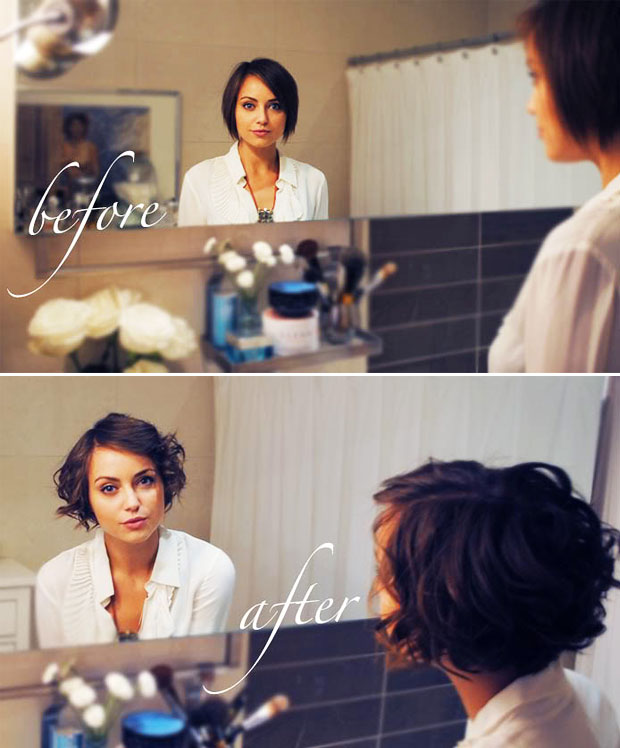 Mindy shows us what she's done to her hair since she ended up cutting most of it off one bored night when she was home alone. You'll need to have layered hair to create the same effect and you'll see why it in her short hair tutorial.
Explore the possibilities of a half updo with your short hair. This is a great look to present at a wedding, prom or any other type of special occasion. With two small fishtail braids on one side and a French fishtail braid on the other, it's something new and unexplored that you can try on your hair.
Look at this tutorial to find out how to do short hair with loose curls. When time is running short but you still have to wash and then style your hair, look through this photo step-by-step tutorial to get loose curls into place quickly. The best thing about this hairstyling method is you can use it directly after a hair wash or use it on dry hair when you don't have time for a shower.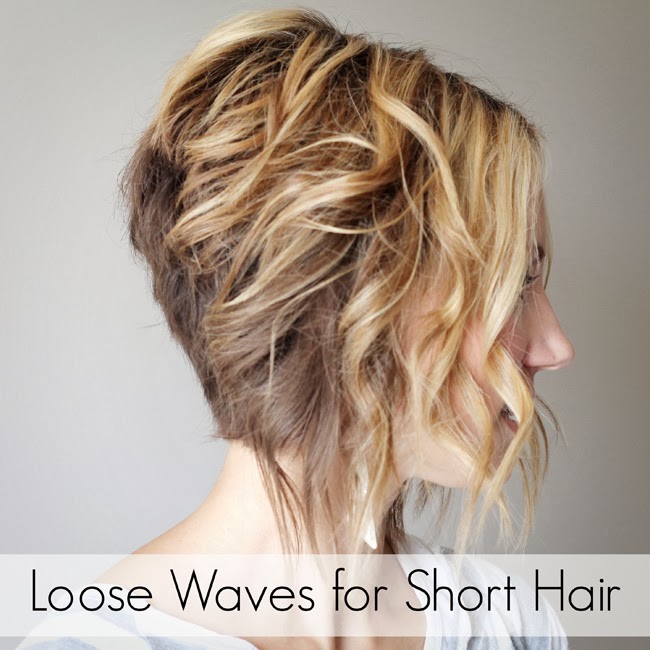 If you're new to having short hair, you need to see this technique in action. This tutorial focuses on girls that have taken the plunge and have super short haircuts. When you use the methods provided at the Beauty Department, you'll be able to gain back control over your short hair and do a lot more with it!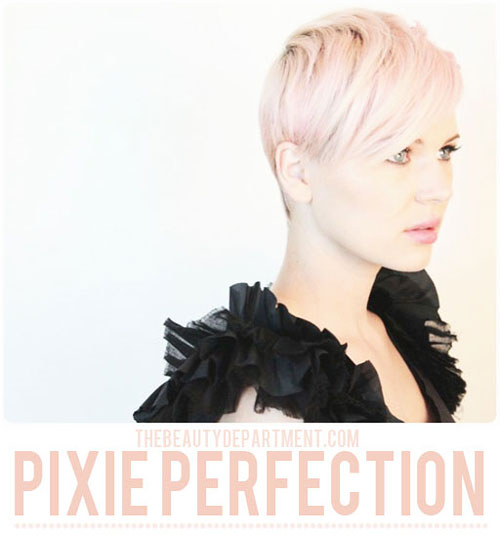 Always appear picture-perfect by using these tutorials for short hair. You'll always be prepared for your next selfie or photo with your friends. Check out the victory roll that's mentioned first. We bet that you haven't seen this hairstyle on anyone with short hair! With this style, you'll always be ready when the camera takes a shot. It's easy to do and will only take a few minutes of your time.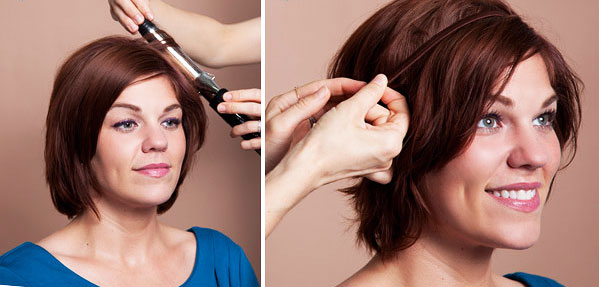 We love this short hair creation by Natalia. It will keep the hair away from your neck without having to settle for the same-old, same-old ponytail. It's a messy top knot that's becoming extremely popular for both short and long hair. When you want your hair up but want to have a completely different type of look, the top knot is a breeze to put together and stays in place all day.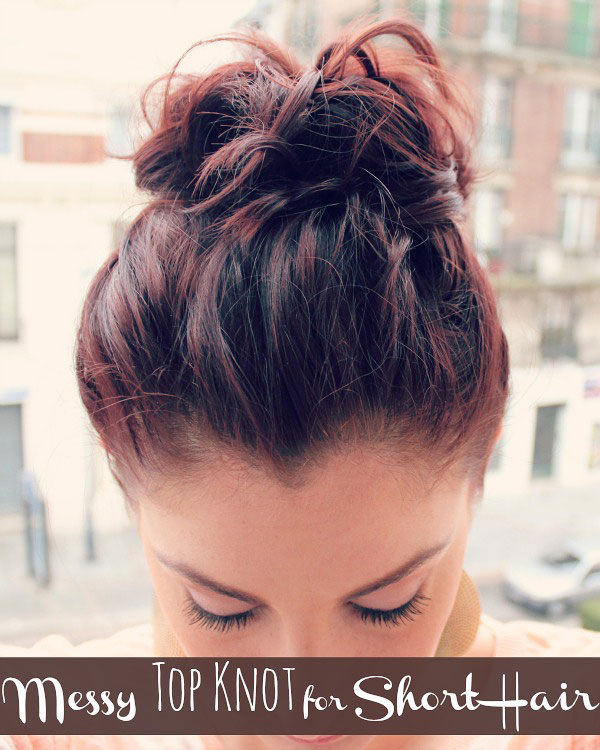 HAVE SOMETHING TO SAY?

POST YOUR COMMENT