Thinking about juicing but don't know where to start? Check out  collection of juicing blogs. You can also express your views or get opinions from others on the simplest, healthiest and fun juice there are to try!
Joe gives you top class advice on the healthiest juices, smoothies and even salads. You can get recipes for not just the tastiest juices, smoothies and salads but there's also some room for those soups, main course meals, snacks and deserts. He gives great weight loss tips and programmes, fitness advice and not to mention the right juices to have while working out. If that isn't enough to intrigue you then what about health tips for your kids? To make things juicier, there is also an online shopping option to purchase your very own recipe books, fitness guides and electric juicers and blenders. It's your all in one blog spot to add some spice to your juicy lifestyle! ( @JoetheJuicer )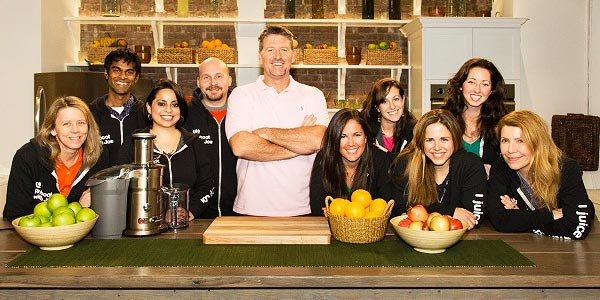 Tracee Sloan is a 45 year old mother of three juicing expert who has transformed herself and helps countless others get back on the health wagon to success. Some of the recipes carry a long ingredients list but you might be surprised of all the beneficial healthy goodness you already have in your kitchen. What also sets this blog apart from the others is the list of health benefits for each recipe, accessible with an extended page option. There is even a list of health issues and the right kinds of juices for it. While you're there, get interactive and build your very own juice recipe and get feedback right on the page. There's a unique 30 days challenge that a visitor to the site can take to for free to attain a "juicing lifestyle". So what are you waiting for, challenge yourself! ( Facebook )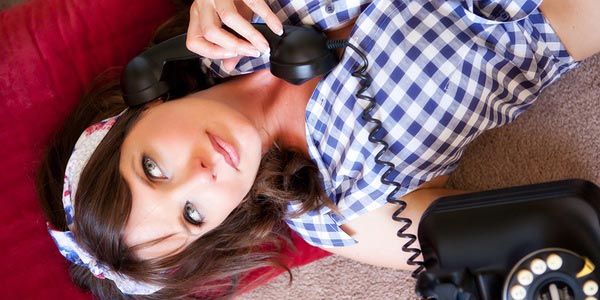 This site was set-up because of Sara's passion for healthy living, after going through a rough patch in her life. It has innumerable information on healthy and safe juicing and so much more. Get information on holistic nutrition, harmful foods, healing fruits and vegetables and the ways in which you are robbed by health facilities and practitioners. It's a health fiesta! Some are available as articles while others are in videos all for your benefit. There is also information on body detoxification and free recipes. To top it off, you can find info on the joys of fruit and vegetable juicing; juice fasting and its benefits. ( Facebook )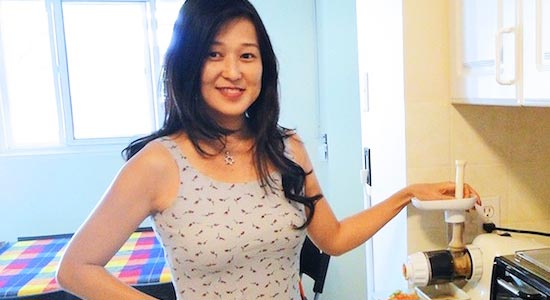 People juice for many reasons including weight loss, to live healthier, and to cure medical issues. It works! Says Donnie. JustOnjuice.com is the best source for answers to your FAQs about juicing. It's the perfect site for loads of juicing tips that will certainly leave feeling like a juice expert! Join the blog for free and leave a question or perhaps a few, which will be answered as promptly as possible. ( Facebook )
Ryan's blog is devoted to a juicing diet. On juicingdietworks.com, blogging is done but vital health information is also available. There are lots of articles to read, one of the best being why a balanced diet is needed. You can find delicious and nutritious juice and smoothie recipes for you to devour, not to mention some ideal weight loss tips. There are also reviews on many topics, including vita-mix machines and DVD workouts. Information is also available on the best blenders, juicers, and health books, and how best to store your delicious juices.

Follow Cherie Calbom and get a scoop on her juicing advice. She has a wide array of information on the juicing topic from every possible angle. What's appealing is the News section that provides juicing and healthy lifestyle covered in the news and media, from Sarah Taylor to Dr. Oz! Check out Cherie's blog for a wealth of information on weight loss, healthy lifestyle and tips along with extraordinary guidance on those health supplements that will give an almost instantaneous effect. ( @JuiceLadyCherie )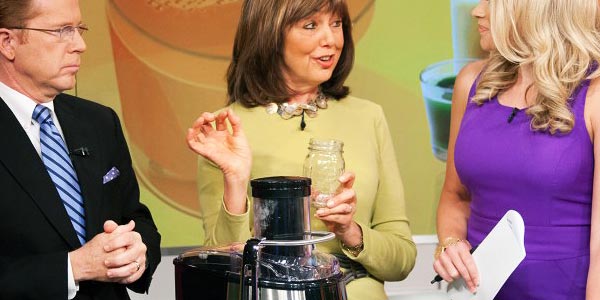 Richard encourages his visitors to take charge of their lives and live a healthier lifestyle. It is an excellent source of information not only for juicing tips but it's the perfect haven for beginners. There is information on great and efficient juicers, juicing recipes as well as some nice facts on why you should be juicing. Blog visitors could easily enter to win monthly giveaways! ( @PRIMEJuicers )

Neil Martin used his personal experiences of how he became fat, sick and stuck in the food trap to set up his blog. Making juice doesn't have to be expensive, so he provides budget-friendly advice, personal experience articles and videos. There is information on and recipes for juices, raw treats, healthy smoothies and soups. This blog has information on juicing apparel stores as well as on upcoming juicing events. Well isn't that a juicing delight! There is also health advice and juicing success stories for you to read. These and so much more makes this one of the best juicing blogs you will ever visit. Check out Neil's blog! ( @TheJuiceJunkie )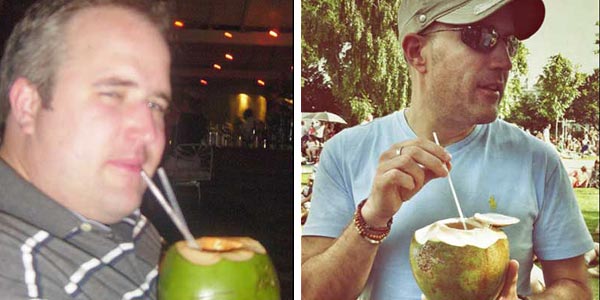 Want to work around those seasons? Carey is a health conscious wife and mom of two, who provides a unique juicing blog where you could learn how to align your diet with the seasons. There is valuable information on countless recipes, emotional eating, being you, immune boosting and coaching. There is also a wide array of applications and products readily available on the blog. ( @myjuicecleanse )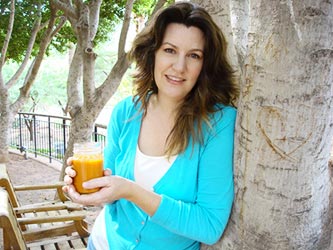 Raw! Raw! Raw! Carla gives background information on the importance of juicing. It is filled with useful information and even has a part of the blog dedicated for new comers. There are also countless recipes and even the possibility to shop right on the blog for juicing books. ( Facebook )

Health Ambition is a holistic health blog but they have a very comprehensive juicing section with dozens of juicing recipes and their health benefits. They also offer various tips for veteran juicers like when to juice, what to juice and how to select your fruits & veggies for juices. Great resource!