When you're trying to manage your grocery budget, you'll need some healthy cheap recipes to help you out. You can take control over your food bill by following along with the recipes provided in the frugal blogs listed below. You'll be amazed to see just how much money you can save by selecting the right ingredients, using coupons, looking for sales and getting back to the basics of home-cooked meal preparations.
Erin Chase is also known as The $5 Mom and provides insightful tips to help with meal planning, grocery spending and couponing. It is possible to make fantastic dinners for $5 or less for the family. Find out how she does it on a consistent basis at her blog. ( @5dollardinners )

Erin and her husband Ben have been living an adventure as she has been helping him to get through law school. Chocolate and cheese are her favorites but she hosts a variety of money-saving recipes on her blog. These recipes will boost not only your spirit and your body but also your budget! ( @LawStudentsWife )

Follow the Good Cheap Eats blog to find out how to make better use of your deep freezer and how to create exciting meals from scratch. Home-cooked family healthy meals are provided showing how a family with six children can eat on an $800 per month food budget. You'll find out exactly how this can be done easily as you follow along on the blog. Make sure that you take a peek at the homemade pizza – it looks sensational! ( @FishMama )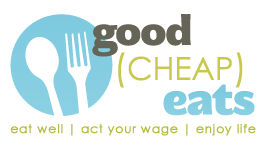 Diana Johnstone develops recipes and provides cooking lessons for healthy recipes. If you're following a shoestring budget, you'll find all sorts of food options here including gluten-free and vegetarian delights. ( @EatingRichly )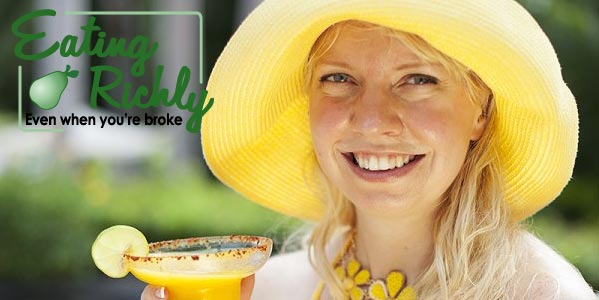 Eat well and cook cheaply with Haley from Cheap Recipe Blog. She's been baking and cooking her entire life and brings her secrets for inexpensive cooking to your table. She's a bargain hunter that knows how to choose the best ingredients to provide a scrumptious yet money-saving meal. She's also a savings gal that loves to shop through garage sales, eBay and thrift shops. If you'd like to learn about saving money in other areas besides just food, check out her blog. ( @CheapRecipeBlog )

Cooking on a budget doesn't have to be difficult when you know how to do it right. If you're the type of person that isn't used to cooking, you'll love this site! It's a simple and back to the basics blog to help people connect with easy meals that are home-cooked and budget friendly.
Beth's recipes are satisfying, quick and simple. If you think that cheap eating involves cooking noodles every day, think again. You can eat well and still pay your bills on time by following the recipes listed here. ( @Budget_Bytes )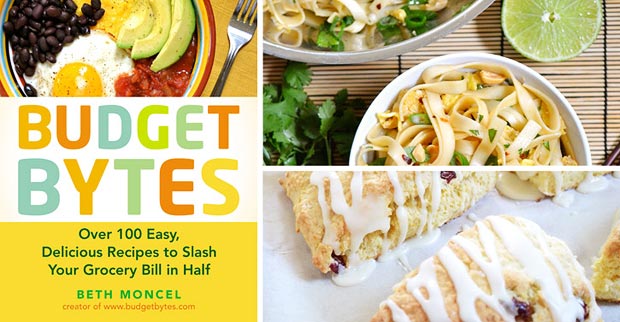 Preparing home-cooked food doesn't mean that you have to spend endless hours in your kitchen. Learn how to make quick and affordable whole food preparations. Take the stress out of cooking by learning more about last-minute preparations and how to stay motivated to cook. If you're looking for extra confidence in the kitchen, the simple recipes and the videos provided will really give you that extra boost you need. 
What you won't find at Stone Soup are intimidating recipes that require specialized utensils or hard-to-find ingredients. The recipes are simple but could never be considered as generic or boring. ( @jules_stonesoup )

Krista always makes sure that her husband and their 4 young boys are well-nourished. She writes about being a mom and food. It's mostly food though and since she and her husband raise their own beef, you're in for some exciting recipes here. ( @BudgetGourmetM )

Kristen is certainly an interesting girl and invites you into her frugal living lifestyle on her blog. Her low budget meals are innovative and look fantastic! She also includes unique ideas for frugal living that include do-it-yourself projects, repurposing ideas, frugal home decor and others. It's an interesting site that you won't want to miss if you're trying to cut down on your grocery budget. ( @TheFrugalGirl )