If you're looking for a breakaway from your significant other and the kids, here are some great girls getaway weekend ideas for you. Just think of the days when you would get together with the girls for a pajama party and trade insider secrets on boys! Now you can enjoy a weekend away from it all with the girls and enjoy some leisure time together while leaving all of your responsibilities at home. Here are some weekend getaway ideas you can use to plan the perfect trip for lasting memories.
1. Shop the day away
Plan a weekend holiday with the girls to do some serious shopping! It's always fun to shop with a group and get the real lowdown on what looks great on you and what should be a pass. You can even categorize your shopping weekends into a shoe shopping adventure, one for accessories and another for apparel. You should schedule these holidays well in advance though to give everyone in the group a chance to save up some money that can be spent at the malls or boutiques.
2. Plan a wellness escape
If the girls that you hang around with are into wellness and keeping fit, look for an escape to a yoga or a healthy living retreat for a weekend. Not only can you work on your physical health but can also bring your spiritual well-being up a notch. The nice thing about this type of weekend is that you will often go home with your batteries charged and a brand-new positive outlook on life. With this new attitude, your husband and kids will want you to get away more often!
3. Get pampered for the weekend
Schedule a girls weekend getaway at a spa retreat. Look for a weekend package that you can pay for upfront that has no hidden surprises. This way, you be able to truly relax knowing that everything is already paid for and you can enjoy your pampering to the max. You and the girls can get a massage, have a manicure and pedicure in the morning and then regroup at lunch to talk about your plans for the rest of the afternoon.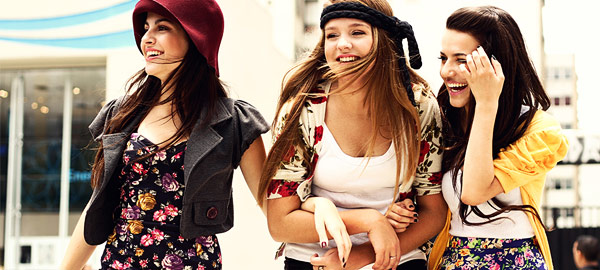 4. What happens in Vegas – You know the rest!
Go away to a big city where it's okay to be a little bad and indulgent! Just make sure that you don't get too carried away when you're away with your friends. A little indulgence is okay but too much can spoil all the fun. Know your limits and enjoy a little badness amongst friends.
5. Sun and fun
This is one of the girls trip ideas that never gets old. Who can ever get tired of soaking up the sun and having fun on the beach? If you don't have any other ideas that everyone can agree on, you'll never go wrong by heading south to grab some extra rays.
6. Take a cruise
There's nothing quite like getting your feet off of the land and really getting away from things. When you're out on the open water, you really do develop a fresh perspective on life. Cruises are usually all-inclusive so you don't have to worry about taking out your pocketbook to pay for everything while you enjoy the weekend. There are also plenty of activities for everyone and the food on board is simply fantastic! If any of the girls have not had the opportunity to experience a cruise first-hand, this is a great chance to introduce them to a brand-new world of traveling.
7. Do nothing and enjoy doing it!
Plan a trip that has no theme to it at all and no schedule. Make no plans and just hop in the car and drive. See where you end up. It's an adventure when you don't have any plans in place and have the freedom to decide on anything. You probably remember back when you were younger and you wished that you could just get in the car and drive away. Now is your chance to do so and you you'll be surrounded by your favorite girls to help you enjoy doing whatever you want! No responsibilities – no restrictions – just the chance to do anything!