It's important to sustain your energy no matter what type of diet plan you are following and that is why we have put together this list of high protein foods for vegetarians. Everyone requires at least 2 to 3 protein servings every day to stay strong. Protein helps to maintain and build your muscles, keeps your energy level high and helps your body fight off a number of different diseases. Without enough protein, you'll start to feel sluggish during the day and will be looking for the first-place to lie down. Here are some of the foods you can reach for during the day when you start to feel your energy slumping.
1. Chickpeas
These are great sources of protein for vegetarians since they can be prepared in a number of different ways. Toss these legumes into a salad or enjoy them fried as a snack. You can also enjoy chickpeas puréed into hummus and spread on a flat bread. Half a cup of chickpeas will provide about 7.3 g of protein.
2. Beans
All types of beans from kidney to black beans contain a lot of protein. For example, you'll get about 26 g of protein in 2 cups of kidney beans. In order to enjoy a variety of beans in one sitting, make up a vegetarian chili that can be enjoyed as a healthy snack or a meal any day of the week.
3. Quinoa
The quinoa seed not only contains more than 8 g of protein per cup but it also has all of the 9 amino essential acids that the body requires for repair and growth. For this reason, quinoa is also known as the perfect protein. Serve it in chili or soup during the cold months or add it to a vegetable salad in the heat of the summer.
4. Flat-breads
Most types of whole grain breads will serve as an excellent source of protein including flatbreads and tortillas. A mission tortilla contains approximately 13 g of protein. Serve some hummus on the flat bread or the tortilla to double up on the protein.
5. Almonds
You'll get about 8 g of protein in every 1/4 cup of almonds served. They are low in saturated fat and easy to consume at the office when you feel a sudden afternoon slump coming on. You can also reach for almond butter, which is one of the protein rich vegetarian foods that can substitute for peanut butter for people that have allergies.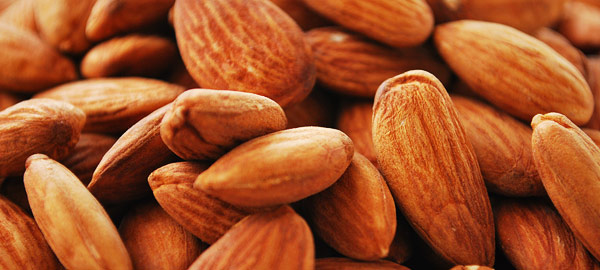 6. Lentils
One serving of lentils provides more protein than a single yogurt serving. A 3/4 cup serving contains approximately 13 g of protein. Besides their high protein content, lentils also contain a lot of iron. Between the iron and the protein, you'll have sustained energy for hours on end after eating this super food.
7. Eggs
For every egg you eat you'll get about 6 g of protein. Eggs are known to have the highest biological protein value when compared to other food types. Eggs also provide vitamin B12 in the yolk, which is a vitamin that is commonly lacking in vegetarian diets.
8. Avocado
This fruit will provide approximately 5 g of protein for every 8 ounces of mashed fruit. This is a great addition to a fruit salad to provide some additional protein.
9. Tofu
This is the perfect meat alternative that can be used in many dishes. These days you can purchase tofu hotdogs, hamburgers, sausages and plain tofu that can be added to dishes. For every 140 g of tofu consumed you'll receive about 11 g of protein.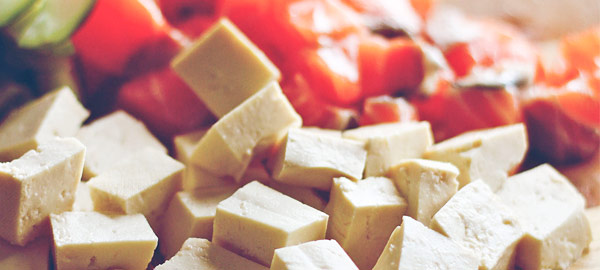 10. Soymilk
When you're feeling thirsty grab a glass of soy milk to add protein to your diet. An 8 ounce glass of soy milk will give you about 7 g of wonderful protein. If you're late for work and don't have time to sit down and eat a wholesome breakfast, drink a glass of this milk to hold you over until you can get a chance to have a snack. When you're looking at vegetarian foods high in protein, don't forget that you can access some extra protein through your drinks.
11. Greek yogurt
We've saved the best for last! A small 6 ounce serving of Greek yogurt will give you 15 to 20 g of protein. While other dairy products are also considered to be high protein vegetarian foods, this is the king of the mountain! You'll receive double the amount of protein in this type of yogurt than you would in regular yogurt. As well, it contains about half the carbs and sugar. Add a couple of dried apricots and nuts on top of the yogurt and you'll create an instant breakfast or lunch that will supply you with about half of the daily required amount of protein in one sitting.