No one can deny that homemade cheesecake is delicious, but low fat cheesecake is even better. Here are 10 cheesecake recipes that are healthy, low in fat, and absolutely delicious.
With this recipe, you won't ever have to say no to cheesecake again. You can enjoy every creamy, fluffy bite of this low fat, low calorie dessert without feeling guilty about ruining your waistline.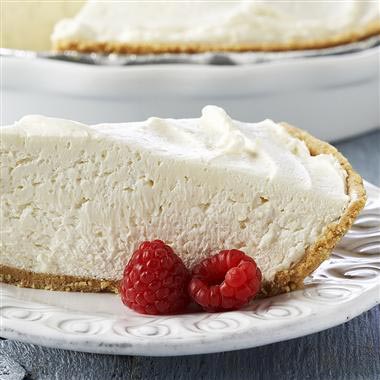 This is the perfect holiday-time dessert because of its rich pumpkin flavor and its all-around creamy goodness. It takes much longer to make than a no bake cheesecake, but once you take that first bite you will discover that the long wait was entirely worth it.
This recipe cuts out the cream cheese entirely and substitutes it with Greek yogurt and cottage cheese, so it's a great low fat protein cheesecake. Top off the cheesecake with some fresh cherries or cherry pie filling for a great-tasting healthy dessert.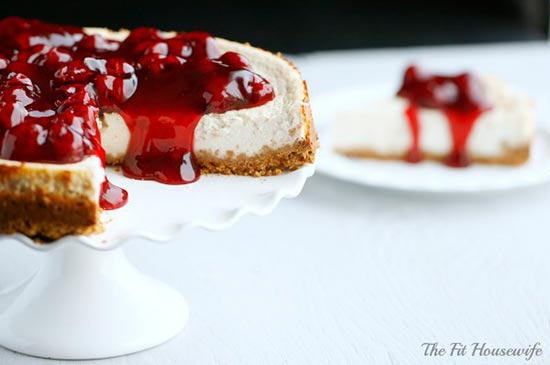 This easy homemade cheesecake recipe uses Greek yogurt instead of cream cheese and bran flakes instead of graham cracker for the crust. It may sound strange, but it tastes amazing.
Made with Neufatel cheese and fresh strawberries, you won't believe how great this cheesecake tastes. It is possible to make a cheesecake that's good for you and still tastes as good as the fat-filled kind.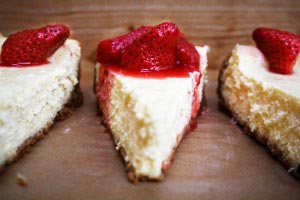 Out of all the homemade cheesecake recipes, this one is one of the lowest in calories, coming in at only 105. Its silky chocolate creaminess is to die for and it has a peanut butter graham cracker crust. You won't believe you're eating something good for you when you get a taste of this cheesecake.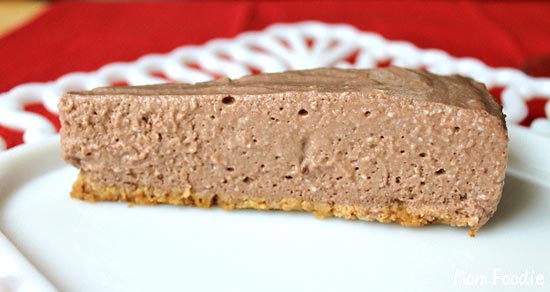 You'll love this cheesecake, not only for its scrumptiousness, but because it only takes about 10 minutes to make and just a few hours to firm up in the fridge.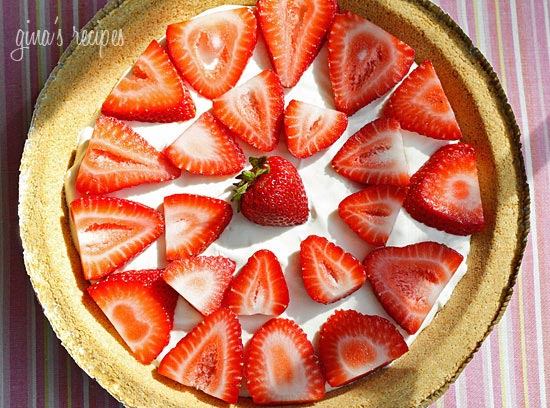 Pull out that slow cooker because you're going to need it for this delicious cheesecake recipe. It takes about two hours to cook the cheesecake in the slow cooker and about 6 hours to chill, but you'll love the taste of the finished product.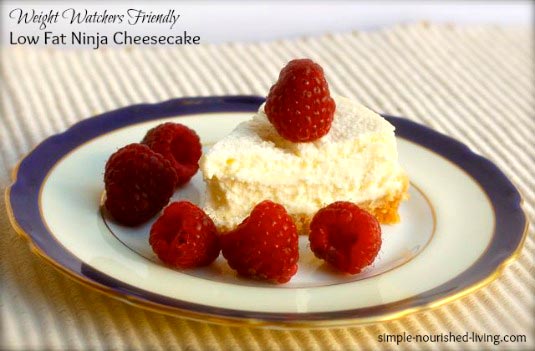 This is a slightly different type of cheesecake, but it's oh so good, especially topped with fresh blueberries.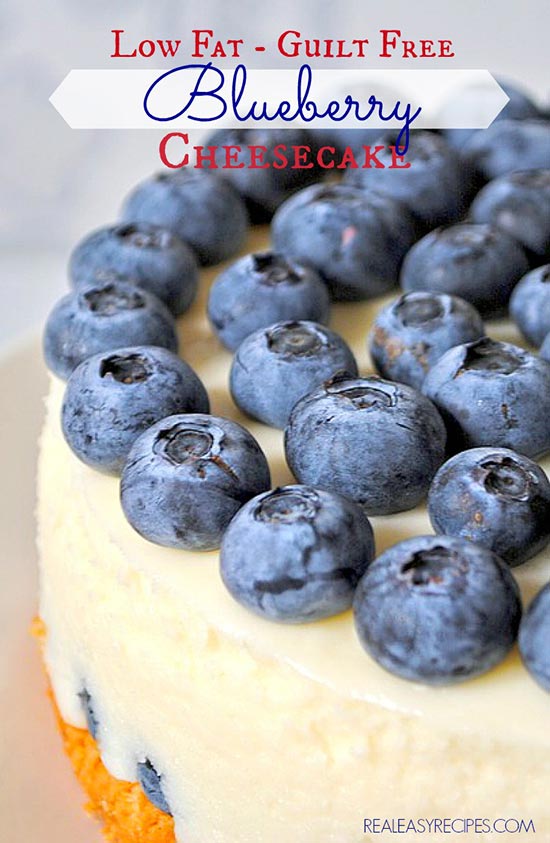 If you want a cheesecake that is healthy and not quite as rich as traditional cheesecake, then you'll want to try this recipe.