You don't need to be a gourmet chef to learn how to make breakfast crepes. There are a lot of easy recipes you can follow to make a variety of healthy breakfast crepes, and we've compiled 10 of those recipes below.
These light and airy crepes are filled with a delicious whipped lemon ricotta and covered with a sweet sauce made with fresh strawberries. This breakfast crepes recipe may sound fattening and high in calories, but it actually contains very healthy ingredients.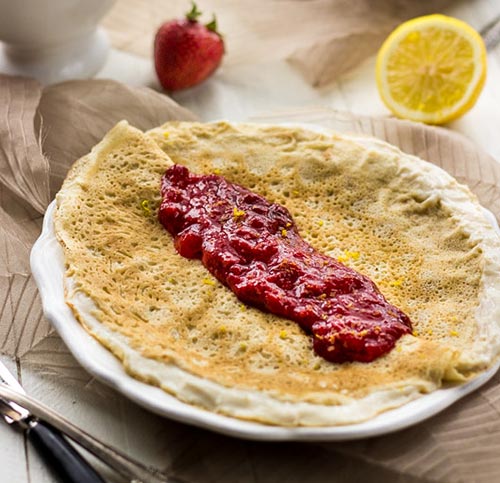 Chocolate lovers will fall head over heels for this easy recipe for crepes. The crepes are made with vegan-friendly ingredients and are filled with a scrumptious chocolate spread and your favorite fruits.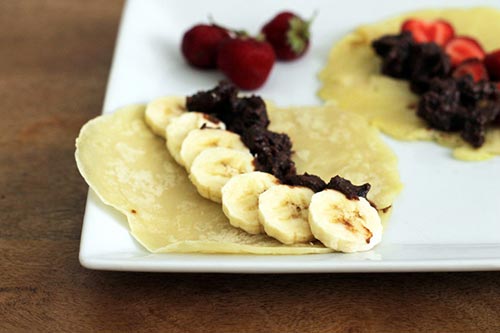 If you're following a gluten free diet, these are the perfect crepes for you. These crepes are filled with a ricotta and banana filling that offers up just a hint of sweetness to get your morning off to a great start.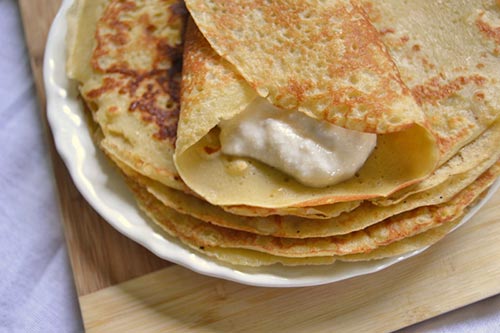 Whether you're looking for a yummy breakfast or a simple dessert, this super easy recipe made with bananas and a touch of cinnamon will suit both options. Top the crepes off with a Greek yogurt and honey mixture and some fresh fruits for some natural sweetness.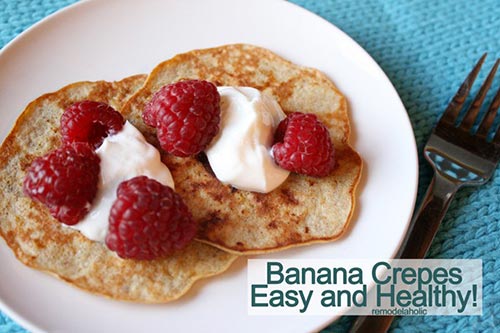 These crepes taste unbelievably good following the original recipe, but there are also ingredient substitutions given for making vegan or gluten free variations. You'll enjoy each of them equally.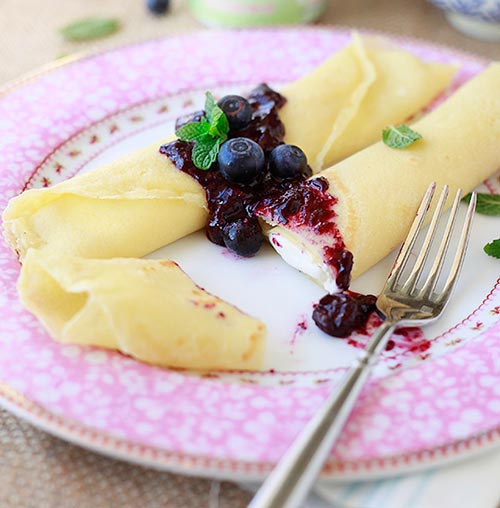 With only 3 ingredients required, you will not find a healthy crepes recipe easier to make than this one. You will end up with a light and fluffy crepe stuffed full of whatever kinds of fruits and fillings you desire.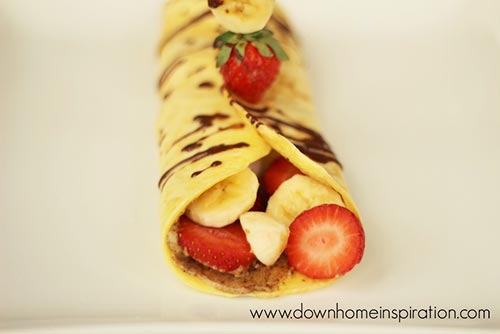 For a great energising breakfast, you will want to try out this recipe for crepes that are full of healthy protein. Serve them with some fresh fruits and a little bit of powdered sugar sprinkled on top.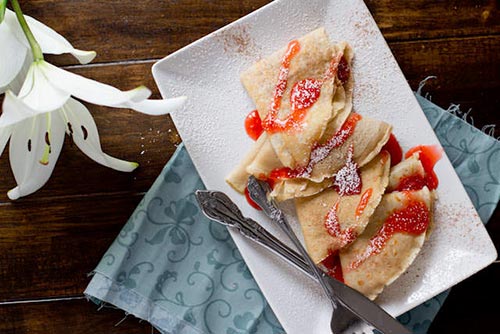 These crepes may be made slightly different than your ordinary crepes, but they taste just as good and are beneficial for your health.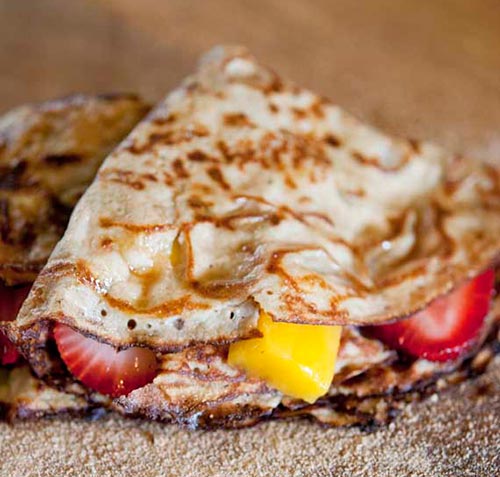 The spinach in these crepes helps to make them a little firmer than ordinary crepes so they are easier to work with and can be stuffed full of the delicious ricotta tomato filling without tearing the crepes.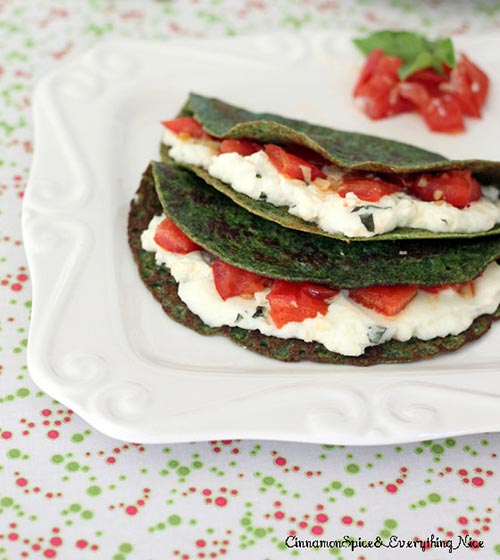 Made with buckwheat flour, these crepes have a delicious filling of cottage cheese and apple butter. This is a great recipe for those Sunday morning family breakfasts.